About Dr. Jonelle (Grant) Anamelechi, Pediatric Dentist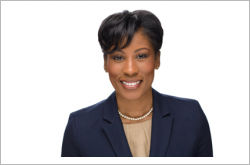 Dr. Jonelle Grant-Anamelechi
is the owner of Children's Choice Pediatric Dentistry and Orthodontics in New Carrollton, MD. She is a graduate of Duke University in Durham, NC and the University of North Carolina Schools of Dentistry and Public Health in Chapel Hill, NC. She is also a graduate of St. Joseph's Regional Medical Center Pediatric Dental Residency Program in Paterson, NJ.
Dr. Grant-Anamelechi is attending teaching faculty at Children's National Medical Center and Georgetown University Medical Center. She has privileges at Children's National Medical Center (Washington, DC) , Prince Georges County Hospital (Cheverly, MD) and Bowie Surgical Center (Bowie, MD). Along with professional memberships locally, nationally and internationally, Dr. Grant-Anamelechi serves as the president of the DC American Academy of Pediatric Dentistry and a co-leader of the Medical and Dental Collaboration committee for the DC Pediatric Oral Health Coalition and the Maryland Dental Action Coalition and the DC Pediatric Oral Health Coalition. She is also a speaker for Colgate-Palmolive Oral Health Network Speakers Program. Dr. Grant-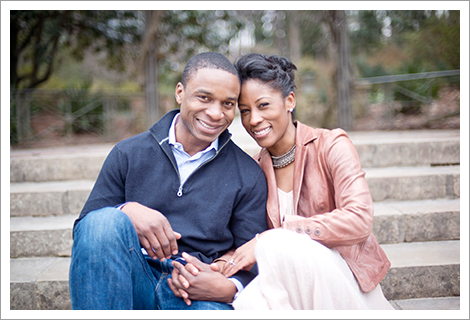 Anamelechi was recently named one of America's Top Pediatric Dentists by Consumers' Research Council of America.
Dr. Grant-Anamelechi is married to Dr. Charles Anamelechi who works for Deloitte Consulting, LLP. Together with their son,Nicholas, they love to travel, garden, and discover new foods.
About Ravi K. Sawhney, DDS, MSD, PhD, Orthodontist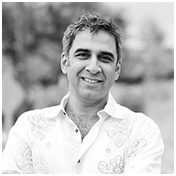 Dr. Sawhney was born and raised in Raleigh, NC. He attended the University of North Carolina at Chapel Hill for both his BS in Biology and his DDS dental degree. After that, he moved west to the University of Washington in Seattle, where he earned a master's degree and clinical certification from the UW's prestigious Department of Orthodontics. During that clinical training, Dr. Sawhney became interested in the science of human growth, development, and tissue remodeling. So, he stayed at the UW and completed a PhD in Molecular and Cellular Biology, while practicing part-time as an orthodontist in downtown Seattle.

In 2002, Dr. Sawhney moved to Washington, DC to apply his expertise as a clinician-scientist in the arena of national health and science policy. He spent 8 years in the federal government—working in the U.S. House of Representatives, the U.S. Senate, the National Institutes of Health, and at the Department of Health and Human Services. During that time, he also served as a volunteer orthodontist treating active duty military servicemen and servicewomen at the National Naval Medical Center in Bethesda.

In January 2012, Dr. Sawhney left the government. He started an orthodontic practice, serving children and adults with a science-driven approach and a thoughtful touch. He also started a company (GoshMob, LLC) and is writing a book—both promoting a unique social approach to advancing American public health.

Dr. Sawhney, his lawyer/wife Laura Alexander, and daughter Marlo live in Washington, DC. He is licensed to practice dentistry in Maryland, the District of Columbia, and North Carolina. When he's not moving teeth or trying to get Americans moving more, he is enjoying time with his family, playing golf or tennis, and playing guitar in his totally not bad rock and roll cover band.

Vision Statement
Our pediatric dental team is committed to establishing the foundation for a lifetime of good oral health by creating an engaging and dynamic dental home for our patients. We deliver evidence based clinical dentistry, personalized dental care with compassionate, and outstanding customer service.
Children's Choice Pediatric Dentistry and Orthodontics is a National and Local Member of These Dental Organizations:
American Academy of Pediatric Dentistry
American Academy of Pediatrics

American Dental Association
National Dental Association

Schedule an Appointment
Let us be the home for all your child's dental needs. Call us to set up an appointment.